A Message from the President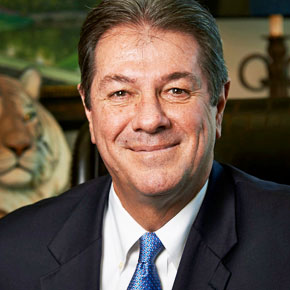 Welcome to the Hanna Steel website. Here you will find information regarding every aspect of our organization: what we do, who we are, and where we operate; our mission, core values, and leadership; and the product lines we offer.
As President, I am proud of the work we do and how we go about doing it. Customer service is the core of everything we do, and remains our number one priority. Customer satisfaction is deeply rooted in our overall business strategy, and we are committed to providing the necessary resources, support, and training toward complete customer satisfaction.
Hanna Steel celebrated its 60th anniversary in 2014, and since 1954, one of our strengths has been to employ extraordinarily talented and motivated people. We strive to provide an exceptional and safe work environment in which our employees' contributions and ideas are both recognized and valued. Believing in the power of our people remains a vital element to our company's continued success and longevity.
Establishing a long-term relationship with each customer is every bit as important to us as providing a quality product, manufactured in a safe environment. and delivered in a timely manner. It is these things that enable us to fulfill our vision to be a growth oriented industry leader for many years to come.
I invite you to take a few minutes to browse our website. You will find that we are unique in many ways, using traditional principles to address current issues with modern technology. Please feel free to contact us with any questions you may have, and thank you for visiting our website.
Kindest regards,
Jimmy Gustin